PINK PROMO! Free Citrus Wizz when you buy a PINK Kiddies Food Kutter & PINK Safety Food Peeler
PINK PROMO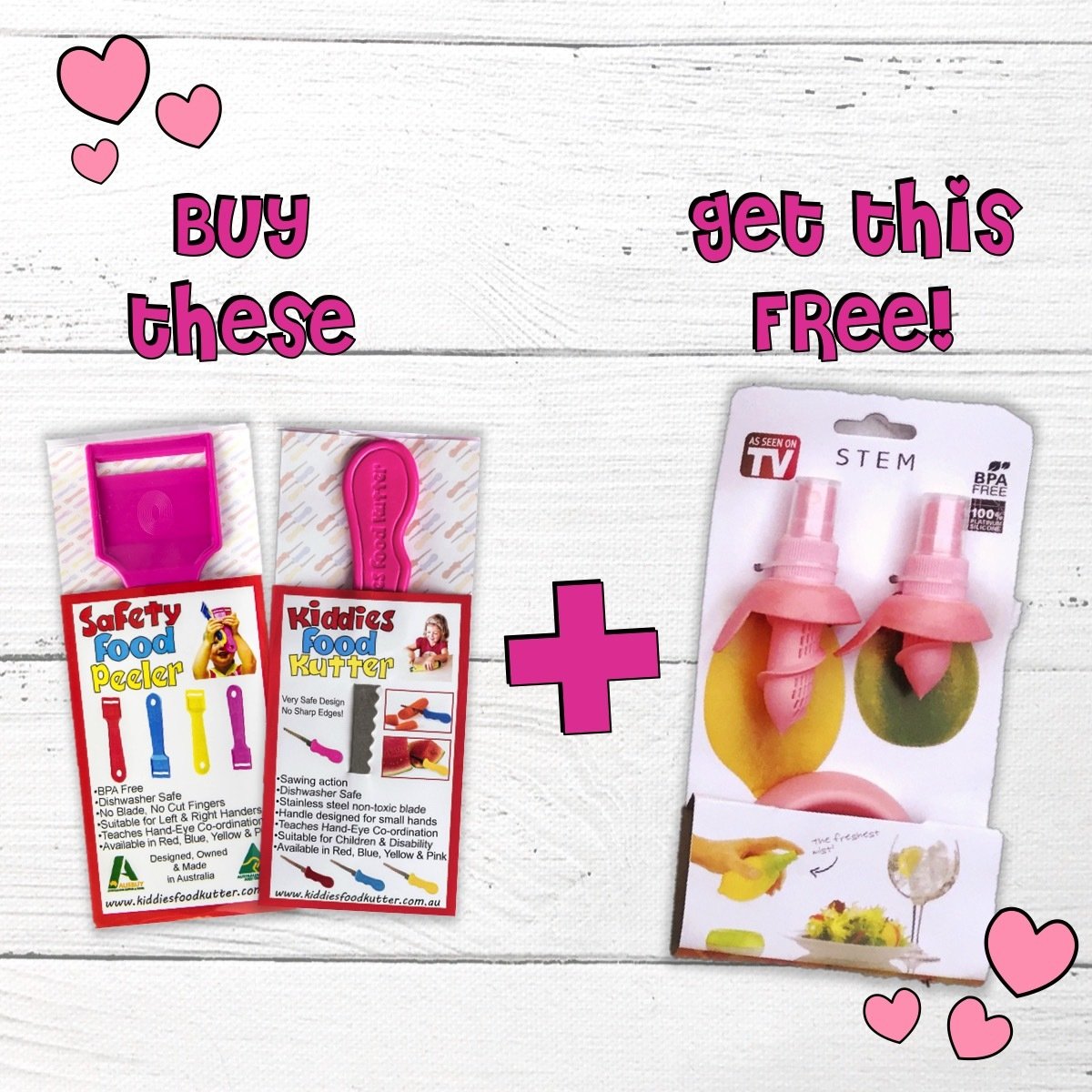 FREE Citrus Wizz when you buy a PINK Kiddies Food Kutter & PINK Safety Food Peeler!
Limited time only - ends midnight Weds 14 February 2018
Contains one Pink Kiddies Food Kutter, one Pink Safety Food Peeler and one 2-pack Pink Citrus Wizz.
• Both products are BPA free and dishwasher safe.
• The Safety Food Peeler is plastic moulded, sturdy and bladeless (recommended for ages 3 and up).
• The Kiddies Food Kutter has a stainless steel blade with rounded teeth and no sharp edges (recommended for ages 2 and up).
• The packaging includes a how-to-use skill card and is suitable for gift-giving.
• The Citrus Wizz adds fantastic flavour to your cooking and drinks. Insert one of the fruit juice sprayers into any citrus fruit and simply pump to spray juice evenly on your food. Each pack contains a small sprayer for lemons and limes, and a larger sprayer for bigger citrus fruits such as grapefruits and oranges. 100% BPA free and dishwasher safe.